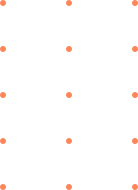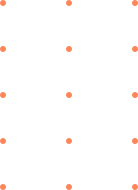 Welcome to Feng Chia University! Please reply your 「study intention」 before July 15, 2022.
2022.06.24
The Ministry of Education of Taiwan has not yet announced the entry policy for New Overseas Students for Fall semester. Please wait for the announcement.
Due to the impact of COVID-19, Taiwan is still under strict border controls. Process of visa applications is currently halted. As a result, no entry is allowed. FCU will provide information of admitted students who had replied their study intention to Ministry of Education once the border control measure lifts. Then MOE will send the student list to Ministry of Foreign Affairs and then to R.O.C. (Taiwan) overseas missions for VISA issuance. Therefore, it is very important for the school to receive your reply of study intention. Please kindly provide us with your reply as soon as possible and wait for our notification.
Once you apply the visa, please submit the documents provided from FCU, it will be faster to process the visa.
After obtaining the visa, please inform us and we can apply for the entry permit for you. Please refer to "Overseas Studetns"→Thing to Do→2.Entry Information.
Entering Taiwan are required to submit a COVID-19 PCR test report within 2 days prior to boarding the plane. After entering, it is required to take deep throat saliva test and PCR test and spend 3-day quarantine and 4-day self-initiated epidemic prevention. Furthermore, in consideration of shared living arrangements for students and their higher risk of cluster infection, such individuals to complete the self-initiated epidemic prevention period in their quarantine location and not to attend classes, or go out unless necessary during the period. 7 days is mandatory for staying in a quarantine hotel!
For dormitory application, bachelor's degree new students should apply at MyFCU and please apply for it from August 5-August 18, 2022. FCU do not provide dormitories for master's and PhD students. If you need accommodation information, please visit the website.
About entry information, please always pay attention to the "Latest Information" at FCU "New Overseas Student Section" of OIA website and the Email notifications from OIA. There are also things to do before the school starts, please read it carefully.
We are looking forward to meeting you and hope all the process will go well. Should you have any questions, please contact us.
Office of International Affairs (iso@o365.fcu.edu.tw)
Office of Student Recruitment and Admission (osra@fcu.edu.tw)
Feng Chia University
2022.06.24