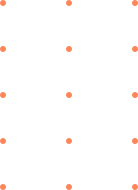 ARC Extension
Since August 1st, 2021, all the applications would be accepted through Student Online Application System.
ARC extension at the Immigration Office will not be accepted.
Validity of ARC
For HK & Macao students, the first validity of applying is 3 years, and the first extension is for 1 year's duration.
For international and overseas compatriot students, the validity is 1 year; it is required to extend it every single year.
Document Preparation
30 days earlier before the expired date on your ARC
Ex. The expired date on your ARC is July 30th, and you may extend it on June 30th.
Document Preparation
Personal information in the passport
Front and back side of the old ARC
Certificate of student status (within 1 month)
2-inch (3.5 cm X 4.5 cm) ID photo (jpg. file)
Fee for extension: For international students: NTD 1000; For overseas compatriot students: NTD 500; For HK & Macao students: NTD 300.
How to get the card?
It would take around 7-10 workdays to get the card from the Immigration Office.
After the card is made, please get the card from Immigration Office at Taichung City First Service Center in person
Immigration Office, Taichung City First Service Center: Add: 1F., No22, Wenxin S. 3rd Rd., Nantun Dist., Taichung City, Taiwan (R.O.C), Tel: 04-2472-5103.
Notification
Once it is within 29 days from the day that expired, please visit the Immigration Office for extension and paying the fine as soon as possible; at the 30th day, you are not only required to pay the fine but also to depart Taiwan to apply for a new visa.
Reissued ARC: For those whose ARC is lost or damaged, it is required to attach a statement or a proof. The fee is NTD 500.
Attorney: For those who can't apply for the ARC in person, it is required to attach the attorney once your friend apply for the ARC instead. For those who are in foreign countries, the attorney must be verified through Taipei Mission in your country; for those in HK & Macao or Mainland China, it must be verified through Straits Exchange Foundation.
Change of Residence: Once you've changed the residence, please update it within 15 days.