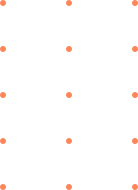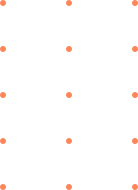 International Summer School
2021.06.17
[Notification of course postponed] Due to the serious pandemic recently in Taiwan, to reduce the risk of getting COVID-19, Social Innovation Practice the summer course, cultural trips and the Chinese course will be postponed.
---
We would like to invite you to join our three-week International Summer School and meet some new friends from all over the world in FCU, 2021.
ISS is Feng Chia University's 3-weeks exchange program, offer to international students who want to study Chinese language, Introduction of Marketing and Culture in Taiwan intensively.
It also offers transferable credit for its participants.
For foreign students (not in Taiwan): July 11th~July 31st (Pick up  on 11th July, drop off on 31st July)
For overseas students (in FCU): July 12th~July 30th
Location: Feng Chia University, Taiwan
Courses:
Introduction of Marketing and Culture in Taiwan (2 credits)
Chinese Language (2 credits)
※During the courses, cultural trips are included as well※
For foreign students, not in Taiwan: April 31th, 2021
For overseas students in FCU: May 30th, 2021
The lectures of 2021 Summer Scholl
Tuition & Fee
Note
The courses and schedule may be subject to change by Office of International Affairs (OIA).
Please bring something with your countries' features and introduce it as we visit the aboriginal elementary as a cultural sharing.
If the COVID-19 pandemic changes or becomes serious in May, 2021, OIA has the right to make the final decision and cancel the 2021 International Summer School at May 14th.
The latest information will be updated on the OIA's website.
Contact
Miss Yang
Tel: +886-24517250 #2498
Email: iss@mail.fcu.edu.tw