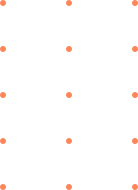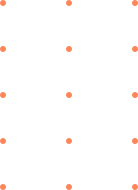 Inbound Exchange Program: International Students (2021-2022)
2021.06.17
Do you want to join Feng Chia University as an exchange student?
Please follow up the following procedure to apply it!Check if your home university has a bilateral student exchange program with FCU, and come to study with us!
Contact your home university's International Office for guidance.
FCU Contact
Office of International Affairs: oia@fcu.edu.tw
Inbound: Mr. Ren Liu (jcliu@fcu.edu.tw)
Outbound: Ms. Valerie Sun (tsun@fcu.edu.tw)
Requirements
Above GPA 2.8 (out of 4)
Language
For English-taught Courses: TOEFL iBT 70 / TOEFL itp 500 / TOEIC 700 / IELTS 4.5
       ※TOEIC 750 for master degree in business college.※
For Chinese-taught Courses: HSK Level 6 / TOCFL Level 4
Application Deadline
Please ensure that you are nominated by your home university. Then send your application documents before deadline.
Fall semester: April 30, 2021
Spring semester: October 31, 2021
Application Procedure
Application Documents
One completed Application Form with ID photo & an approval stamp or signatures from home university
Official academic transcripts
Study plan + course pre-selection form
Study Plan: briefly describe your motivation and short-term plan in FCU.
Course pre-selection form: Check how to fill in 5. Courses Information.
4. A copy of a non-Taiwanese passport
5. ID photo (for future student card)
 ※Please combine (1)~(4) in a PDF file, and make (5) in a JPG file.※
Courses Information
Download course pre-selection form the end of fact sheet
Click the link of Course Search System
Find English Courses List
 ※Choose last year, courses of this year will release later.※
4. Record the code on Course Pre-selection form
5. Basic Information + Detailed Description
6. You may register courses once your NID is activated.
Paid classes:
Chinese Language Center (CLC) is an individual institution in FCU campus.
Students may apply Chinese class before your arrival (with tuition fees). For more information, check on CLC website.
Free classes: It's available if CLC has vacant seats. (we'll confirm and release it 1 week after new semester)
---
Find more information about 2021/2022 on our fact sheet.