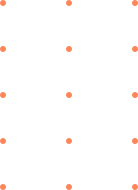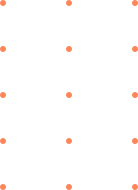 The Implementation and Achievement Sharing of CDIO Thematic Courses
2021.05.03
Since officially joined the CDIO International Organization in 2017, Feng Chia University has been committed to promoting Design Thinking and CDIO thematic curriculum design and planning. Starting from the 107 academic year, the department has fully adopted anchoring topics (new people topics and anchoring courses), deep Bowl topics and cross-semester graduation topics guide students to conceive, design, implement, and operate, and cultivate students' professional and practical abilities. Two CDIO series workshops in the second semester of the 109 academic year were held in the Sixth International Conference Hall on April 26 and 27 to carry out the implementation of CDIO thematic courses and share results.
President Bing Jean Lee attaches great importance to the practice and effectiveness of innovative teaching in our school. He hopes that through the CDIO workshop, our teachers will fully understand that university education must have a soul, be innovative, and share a common language. In addition to general education and various professional departments, the school has an interdisciplinary design school (d.School) that combines industrial resources, the social innovation school (s.School) links CSR resources, and the innovation school (iSchool) provides innovative tools and Digital practice field, strengthen students' wisdom application and digital innovation ability, cultivate students' innovative ability to face the future social industry upgrading and transformation, and solve real and complex problems.
Dean Zhai Benrui of the School of Humanities and Social Sciences talked with all teachers in this workshop with the theme of "Changing the Learning Process of Students: The Spirit of CDIO", emphasizing the need to think student-based, understand the characteristics of the students of the school, and solve the dilemma of the gap in learning. Let students have competitiveness before graduation. CDIO thematic courses should not only standardize and clear learning effects, but also emphasize the close connection and integration between courses and courses, allowing students to experience the course of CDIO repeatedly, and cultivate solid practical and integration capabilities.