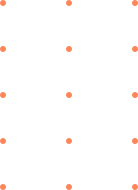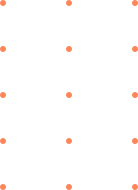 Architecture 109th-grade alumni Hsieh Wen-Yee VR film "LIMBOTOPIA in VR" won the attention of the world.
2022.06.18
VR film "LIMBOTOPIA in VR", written and directed by Feng Chia University's School of Architecture 109th grade alumni Hsieh Wen-Yee and Cheng Chun-Lien, has received the attention since its completion and has been a finalist in the International VR Competition of the 2021 Kaohsiung Film Festival. The film has recently received international recognition from winning the Best VR Work Award at the Czech International Film Festival and being shortlisted for the Tribeca Festival in New York, USA.
"LIMBOTOPIA in VR" is an architectural design piece that uses virtual reality as a narrative medium, exploring the mysterious other side of the world, where reality is intertwined, day and night are indistinguishable, through the perspective of the living. The English title of "LIMBOTOPIA" is a combination of the words Limbo, which means the undetermined state of a person's soul after death, and Topia, which represent a landscape and an exotic utopia. The combination of these two words presents the concept of "LIMBOTOPIA". On the one hand, and echoes the Chinese word "LIMBOTOPIA" on the other, symbolizing the flow of the soul and the dualistic space, expressing the relationship between the city, architecture, life and death, and self with innovative thinking, and triggering philosophical resonance across borders and cultures.
"LIMBOTOPIA in VR" has been selected for the Kaohsiung Film Festival, beating out 200 VR productions from 36 countries. Films from Taiwan "Reincarnation", a VR production by artist Huang Xinjian, who won the Best VR Narrative Award at the Cannes Film Festival, and "Sick Rose", a VR production co-produced by HTC & HTC VIVE were also shortlisted. It was a great recognition to win the best award among the competitors for Director Hsieh. The Tribeca Film Festival in the US has been recognized as one of the most influential awards internationally.
As an independent visual artist, Hsieh was fascinated by the connection between art and design when he was a student at Feng Chia and traveled between digital video, photography, architectural design, and performing arts. He started to seek art from the lead of Prof.Cheng. From his first concept work done by VR "EMPTY" with the unique perspective into VR artworks. His film "LIMBOTOPIA in VR" has received unanimous praise and recognition both inside and outside the country, giving him unparalleled confidence to continue his journey.